50% Decrease in Workload Gives this Self Storage Business a New Lease on Life
After years of operating Castleton Self Storage with only a paper process, co-owners, Mandy and Sean Keller, wanted to find a more efficient way to manage business and, in particular, collect monthly rent.

Challenge: Find a Better Way to Collect Payments and Manage Renters
Owned initially by Mandy's parents, the Kellers took over in 2008 and have been running Castleton Self Storage ever since. The facility is named after its location in Castleton, Vermont, and has three buildings with 86 units in total.
Being the business's only employees, they were looking for a way they could run the facility, still hold down their full-time jobs and raise their two small children.
Mandy started the search for software in early 2015. Her needs boiled down to a simple way to manage all the paperwork and a time-saving way of collecting rent.
"We were managing everything manually. Credit cards were run individually, and I had to schedule times to meet folks who wanted to pay in person. Since I don't maintain office hours, this was difficult," Mandy said.
They were looking for solutions that would:
Ease the payment process

Organize customer data

Make renter communication easier

Update the current paper system
Solution: Streamline Operations and Offer Auto Payments Online
They first heard of Unit Trac self storage management software when they started to explore online management options. Unit Trac provided many of the features they were looking for at the right price for a small business.
"When doing research for a management system, other programs were more expensive and just seemed so much more difficult to operate," Mandy said.
It didn't take long to convince them that it was the system for them.
Getting all their records online was the first step. The support team at Unit Trac showed them how moving from paper to digital was a seamless process and would make viewing renters' information so much easier.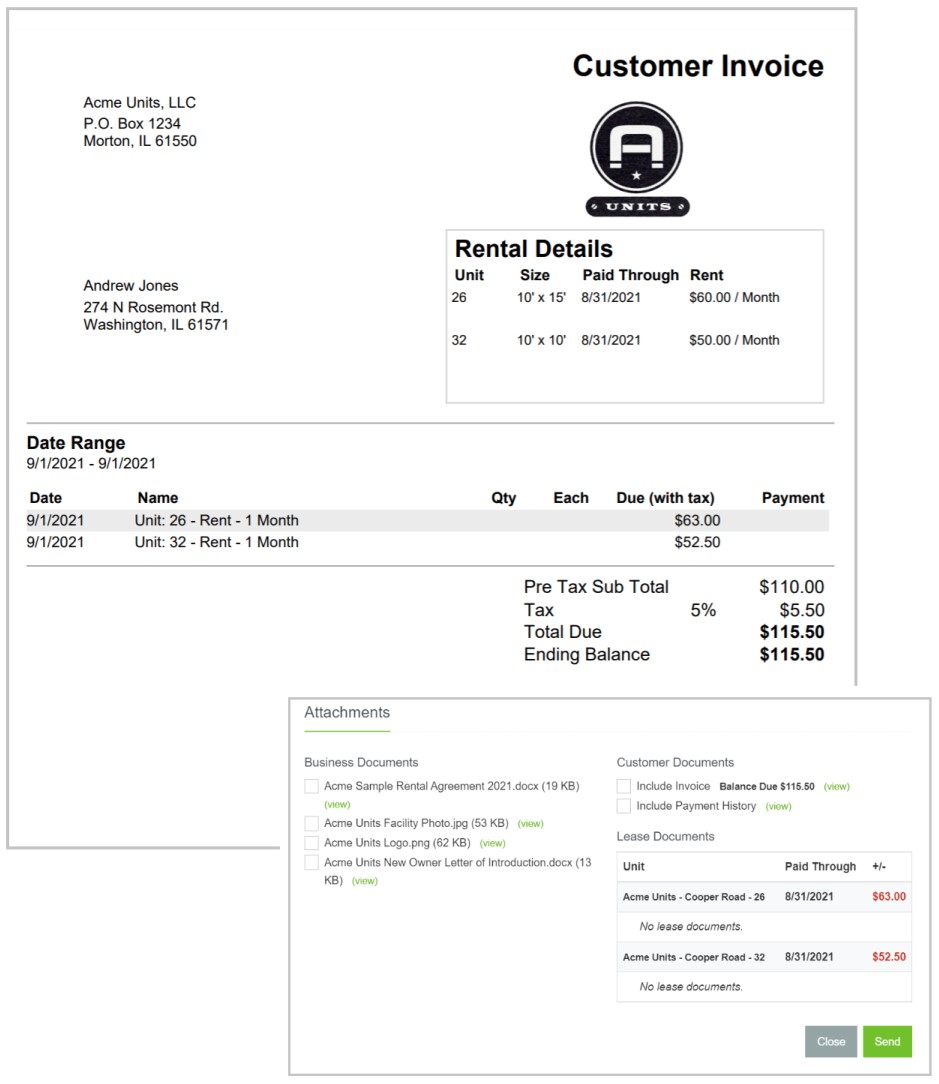 Unit Trac is designed to minimize your need for paper
However, it was Unit Trac's credit card payment option that caught Mandy's eye. The integrated credit/debit card processing feature provides small self storage facilities like Castleton the ability to set a one-time charge or a recurring (auto) payment.
By requiring renters to use autopay, the couple knew they would free up a lot of the time they were spending on collecting rent and past due payments. Moving the paperwork online made the information accessible and conveniently displayed, eliminating the potential of losing a file.
Mandy commented that she believes it's been one of the best and most effective tools they've incorporated into the business. Now, all of their clients make their payments online, and new clients set up recurring payments at the same time they sign their lease.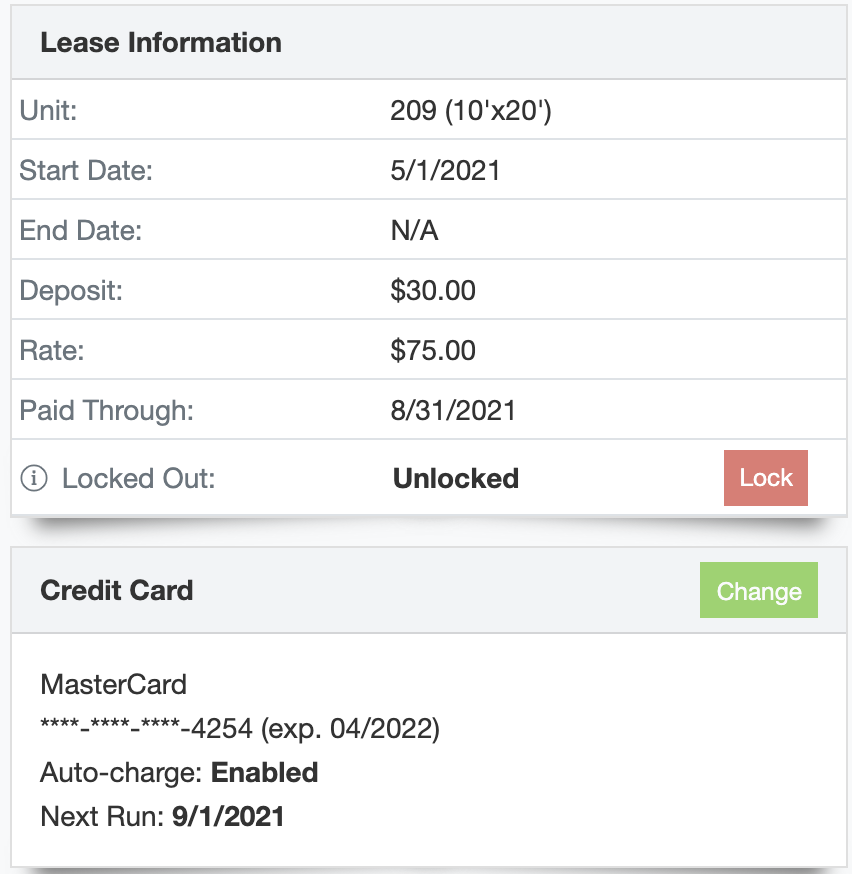 The Unit Trac credit/debit card processing makes auto payments easy
Results: A Decreased Workload of at Least 50 Percent
Thanks to Unit Trac self storage management software, managing Castleton Self Storage became much less time-consuming.
"Once we started using Unit Trac, we saw the amount of time necessary to successfully run the business decrease by at least 50%," Mandy explained.
They now have:
1. A simple way for customers to sign up for auto payments
New and existing customers can quickly sign up by checking a box granting permission for the business to automatically collect payment through the customer's stored payment method.
2. A faster lease sign-up process
The software allows them to initiate an automated email straight to a potential customer with only a few clicks. That new customer can then sign a lease and agree to payment options all online.
3. Renewed thoughts of growing their business
Because managing their self storage facility has gotten so convenient by using Unit Trac, the Kellers are setting their sights on expanding and are considering purchasing another storage facility in the future.
"I really like the ability for customers to complete their lease agreements online. Since we don't have set office hours, this is key to getting new customers," Mandy added.
Creating the Right Balance
From the beginning, Mandy and Sean knew running a business, in addition to having full-time jobs and a young family, was never going to be without its challenges. But, with the help of Unit Trac, they now have the systems and support to maintain the balance they need.