Shared Storage: How Unit Trac Helped RF Gestion Manage a New Approach to a Big City Problem in Paris, France
For René-François Mennecier, the idea of starting a new type of storage business came to him when he was looking for a place to store his motorcycle.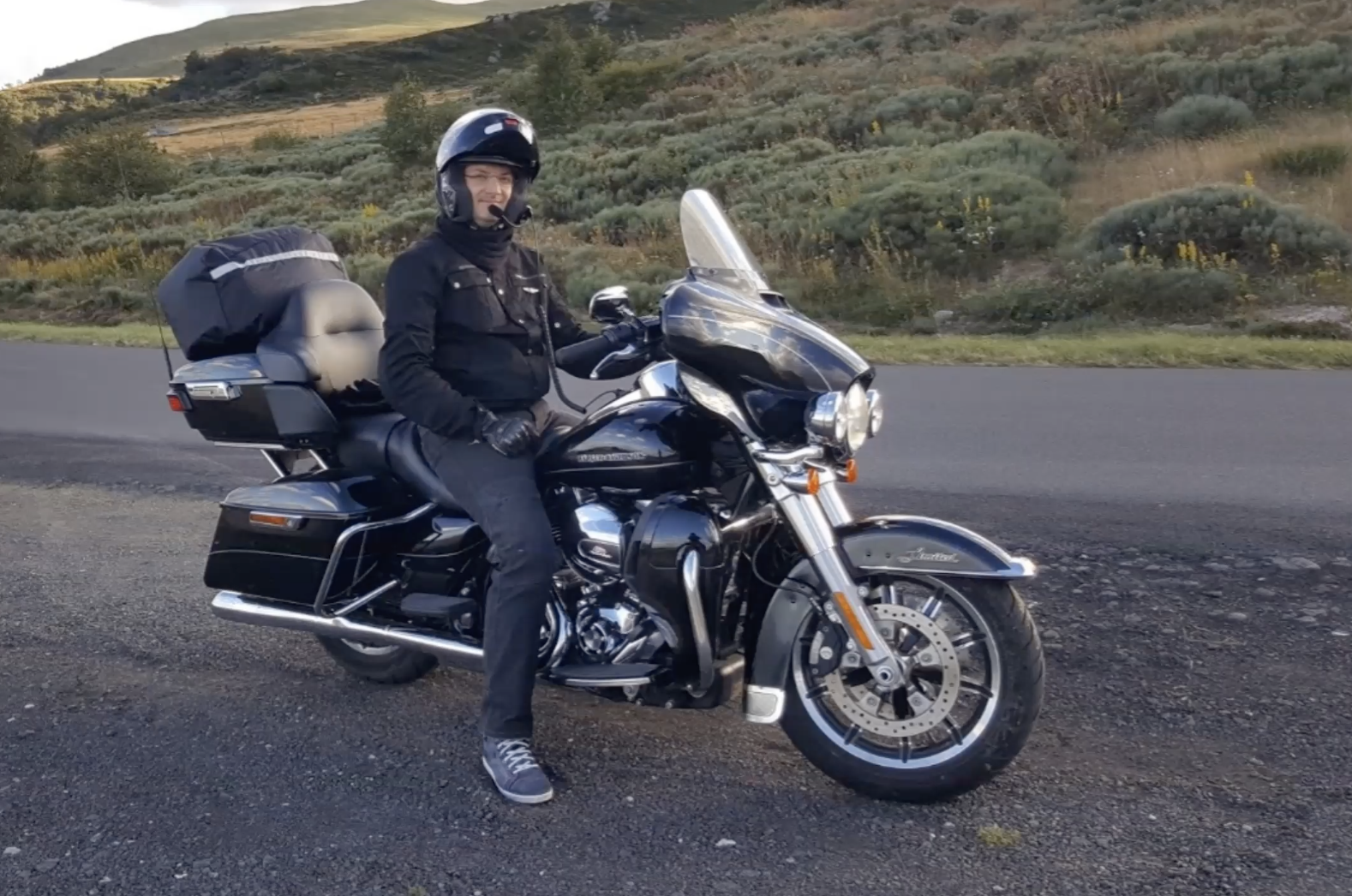 From Route 66 to Paris, France
For René-François Mennecier, the idea of starting a new type of storage business came to him when he was looking for a place to store his motorcycle.
It wasn't just any motorcycle, though. It was a Harley Davidson, which had been his trusty companion on his recent adventure road-tripping through America via Route 66.
When he returned to his home in Paris, France, he found very few places where he could store it. And renting a full-size storage unit was just too much space and expense.
However, Paris (where apartment living is the norm) offered many unused apartment building basements. It's where his idea for "shared storage" became a reality, and his business RF Gestion was born.
Full-Size Was Too Much
He began by renovating one old basement in an apartment building. He put clean, wooden pallets on the floor and rented each one separately as a place to securely store items too small for a full-size storage unit.
The business became very popular with his fellow Parisians, desperate for a little more space at a reasonable price. It soon snowballed from one to eleven basements in less than three years.
As a full-time IT professional, he was quickly overwhelmed with the new business's time demands. That's when Unit Trac caught his eye.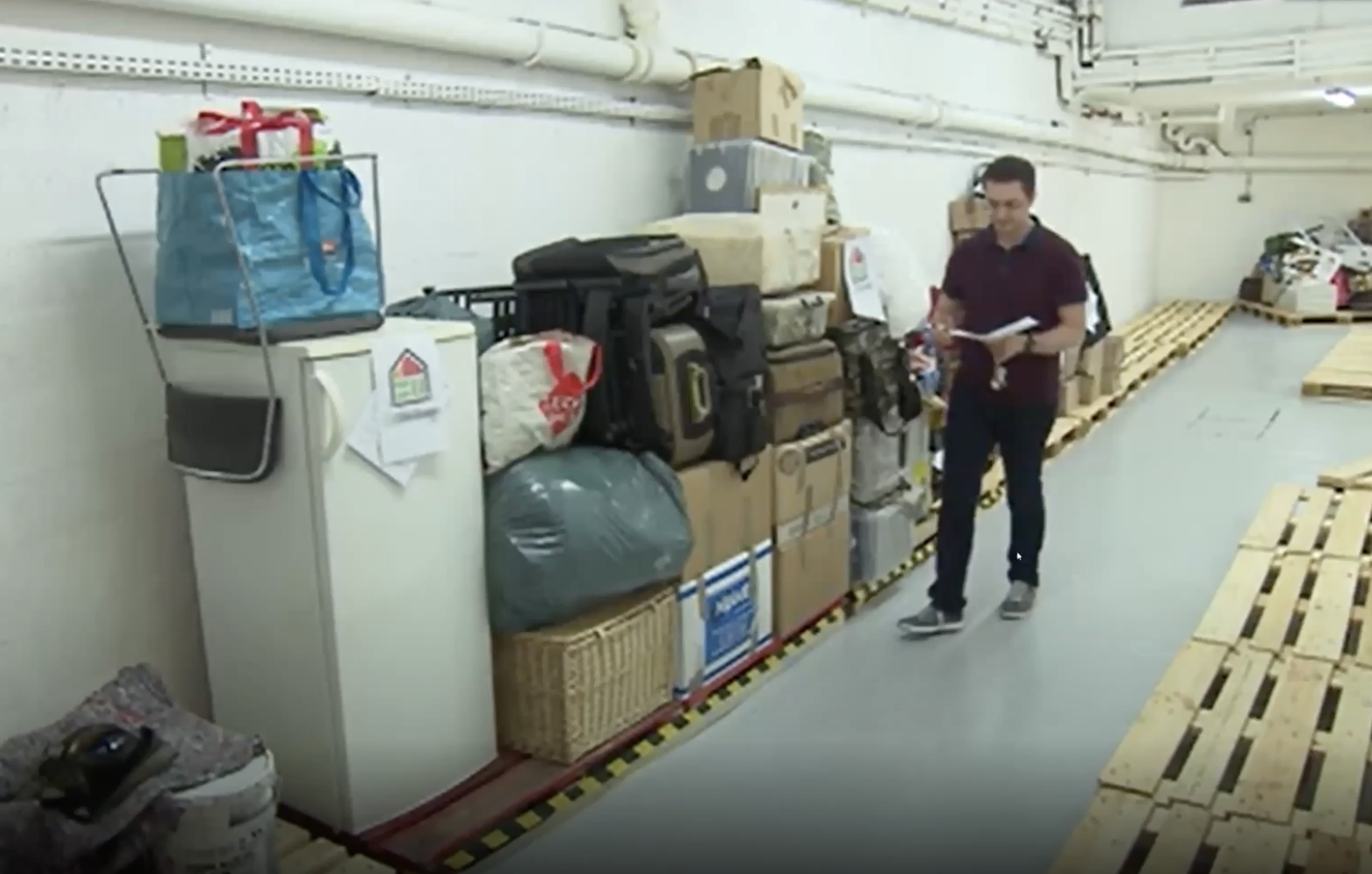 Shared, or what is sometimes called co-storage, allows several people to share the same space in order to minimize costs
Challenge: How to Efficiently Collect, View, and Store Accurate Renter Data and Documents Without Breaking the Bank
The rapid expansion of his new idea meant he needed an affordable management system that could:
1. Track pallet use and movement across eleven different locations
When he opened his first self storage facility, RF had one basement with 100 pallets to rent. To appeal to most renters, he was flexible on the pallet arrangements. That meant to suit their needs, pallets were often pushed together or moved to a different area of the basement.
He managed it with several spreadsheets and PowerPoint maps. It was a system that required a lot of manual cross-reference and one that proved to be unsustainable as he got more renters and more facilities.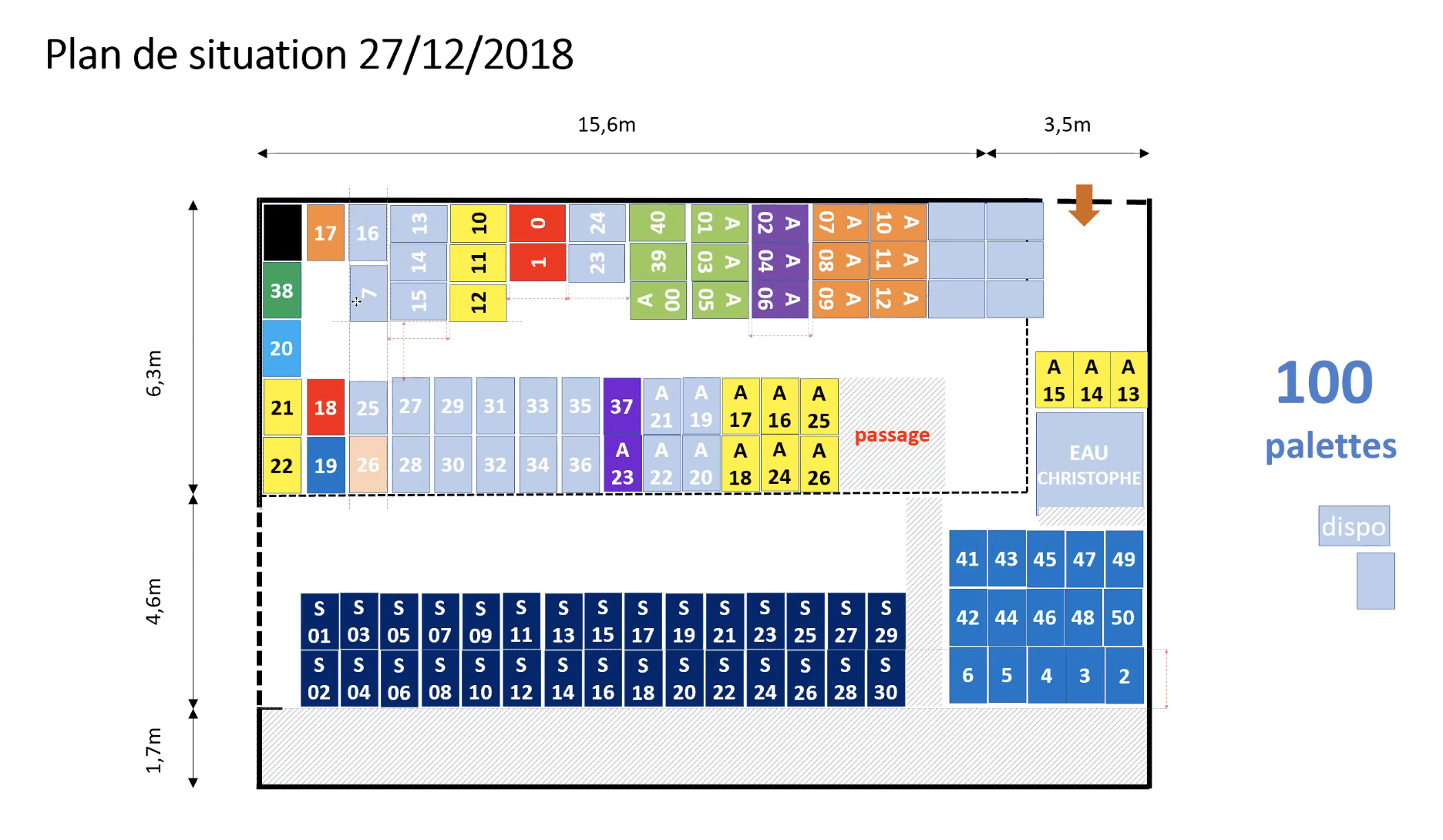 A PowerPoint map quickly became too much when the business grew
2. Manage renter payments without money slipping through the cracks
As it became nearly impossible to track every pallet, it became even harder to manage the payment status of all of his renters.
"I was losing money even though I was checking each month for the next payment due date," RF said. "I'd look for the name, but it wasn't easy to find the pallet number that went with it. Sometimes unpaid rent slipped by, and it could be a long time before I caught it."
3. Store documents in a way that met immigration requirements
Because Paris is such an international city attracting people from all over the world, RF's renters were often foreigners. He needed to have easy access to signed contracts as well as proof of identity, which is a legal requirement for immigration authorities.
"I needed to manage these contracts, legal documents and have proof of each renter's identity to provide to the police if they came to investigate or audit for immigration purposes." - René-François Mennecier, RF Gestion
Solution: Secure Access to Real-Time Account Information and Cloud-Based Document Storage Linked to Each Renter
Ultimately, his goal was to bring all the capabilities of his existing spreadsheets together under one system. However, the first systems RF found were overly complicated and cost much more than he wanted to spend.
After a bit more digging, he found Unit Trac. A straightforward approach to pricing was in line with what he wanted to pay per month, and it offered the features he most needed.
1. Online lease management
Secure access to renter information meant he could see who owed what and how long they were paid up through. It also allowed him to export or import data necessary for reconciling financials with his bank and accountant.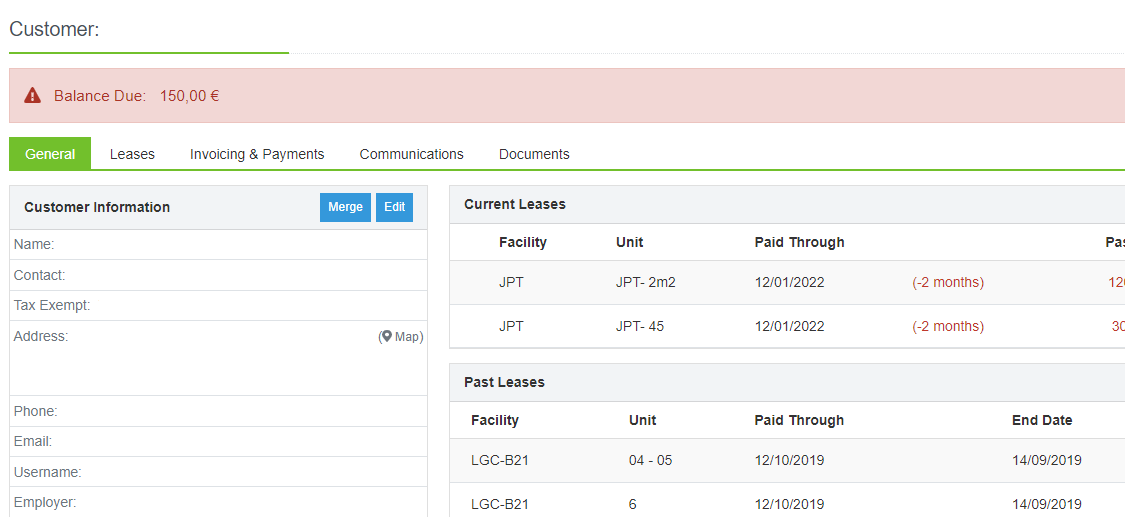 Renter's status and all the information that goes with it can easily be viewed in Unit Trac
2. Facility unit (pallet) mapping
Getting all facility information online was essential. At first, the support team at Unit Trac showed him how to set up a facility map and add renters, etc., but he caught on quickly, and now RF says it's a breeze to do on his own.
And Unit Trac doesn't overcomplicate the process.
"Creating a new facility map now just takes me a couple of hours," he said. "I go on-site and measure the size available and then map the pallet location out in Unit Trac. Before, it was taking me two, three days!"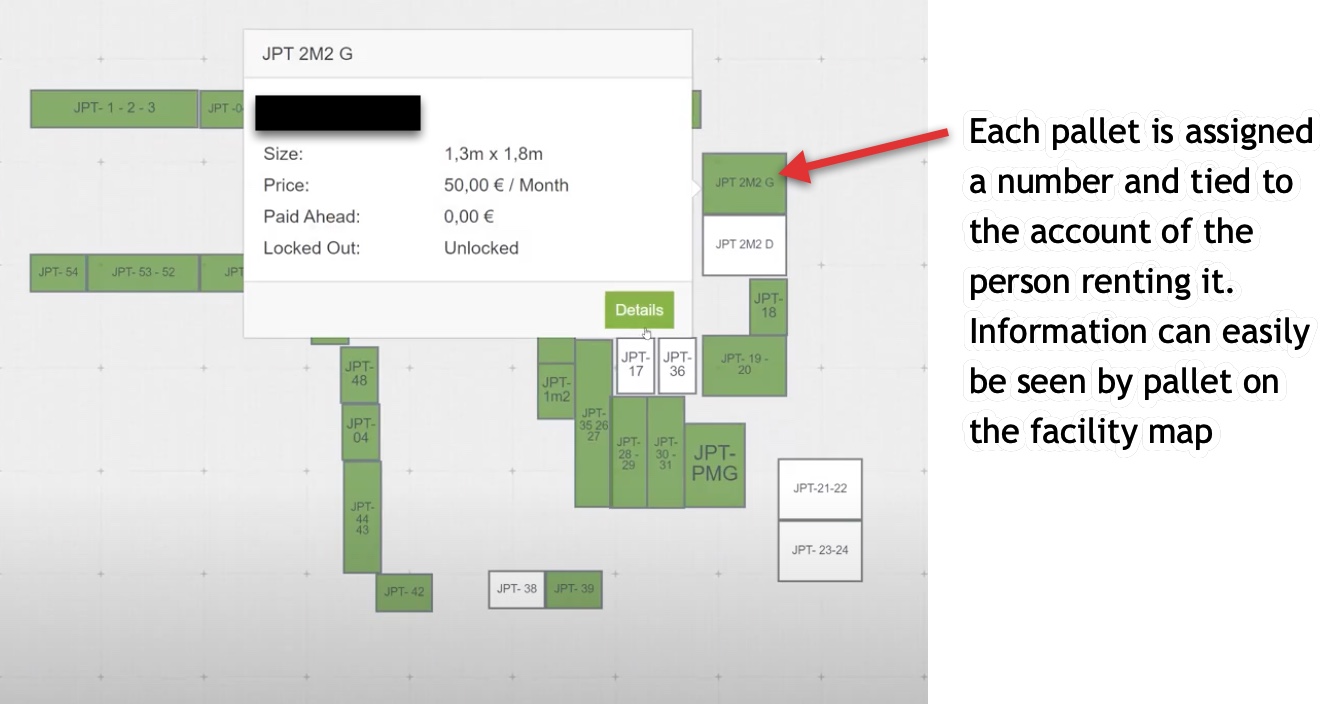 RF can quickly see what pallet is being rented by who
3. Flexible reporting
Because Unit Trac offers a large selection of reports, RF can use the ones that matter to his business. It makes it simple to catch issues before they're a problem.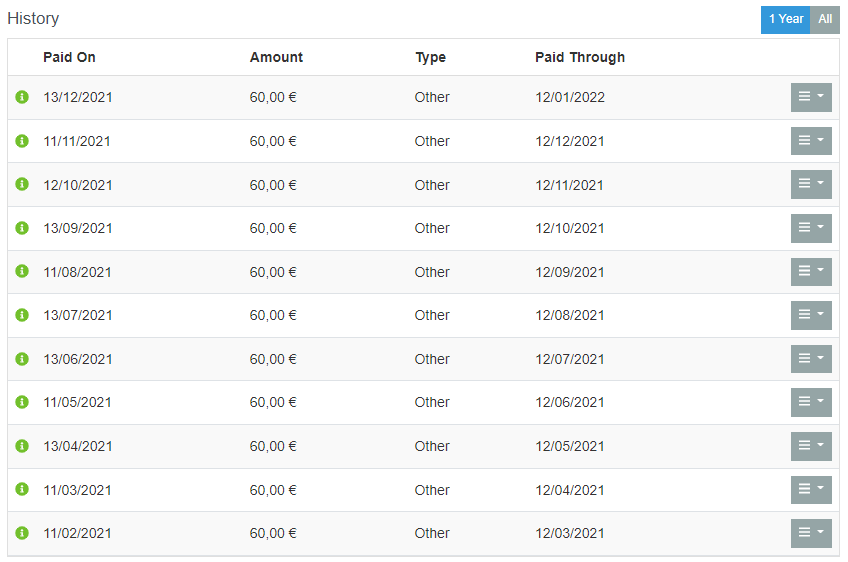 Unit Trac self storage management software can display the payment history of each renter
4. Linked documents
One of the most useful features Unit Trac provides is cloud-based document storage. It allows RF to securely store each renter's documents, and have them available any time he needs them.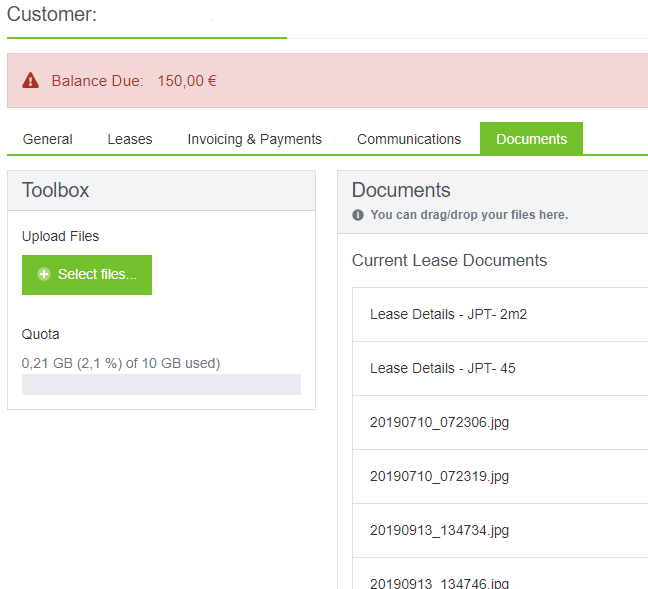 Unit Trac document storage connects a document with a renter so it can easily be found
Results: From 2+ Hours a Week to 1 Hour a Month with No Lost Payments!
Before, RF spent at least two hours every week managing his accounts and usually with a lot of frustration. Now, with Unit Trac, it takes him less than an hour a month to track every renter, pallet, and payment!
"I have been a Unit Trac customer for over two years now. Having everything to manage my business on one platform continues to make my life easier." - René-François Mennecier, RF Gestion
Today, RF's idea of shared storage is as popular as ever. It was even featured in an article for Le Grand Parisien newspaper. The author explained that RF was a modern-day "gold digger," – doing business underground, but, instead of seeking precious metals, he was after something even more valuable in Paris, space.
It's an accurate description because RF is still on the search for more basements. But he says that since many building owners now know his business model, he can't get the bargains he once could. However, he says he is not deterred. It's just another adventure for RF.

If you want to learn more about RF's journey to self storage watch this video from French television station TF1. Make sure to change closed captions to English if you do not speak French.