How Country Strong Self Storage was able to Eliminate Paperwork and Fast-Track Growth
Living on a farm for most of her life meant Quinn Pierce Turnmire didn't shy away from hard work. But when her business, Country Strong Self Storage, grew almost overnight, she found herself struggling to keep up.
At 80% Capacity Only Seven Months After Building Units
As a longtime owner and operator of a farm outside of Sparta, Wisconsin, Quinn wanted to take on a new challenge. She had heard about the opportunities in the self storage industry. A few months and a lot of hard work later, Country Strong Self Storage became a reality.
Like with many entrepreneurs, when the idea strikes, she moved fast. After purchasing three and a half acres, she quickly had the storage facility built. She then hand-delivered 5,000 flyers and door hangers to announce the opening and fill units.
Over five years later, the self-taught business owner has grown her facility from approximately 60 units to 116 units and is looking into expanding further.
"People said it would take about a year and a half to get 80% full, but I was at 80% capacity within seven months!" Quinn says.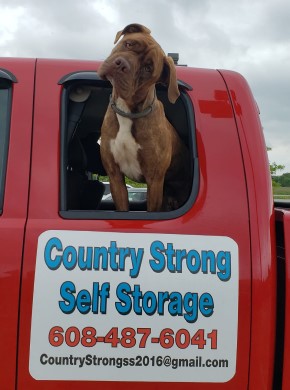 Country Strong Self Storage mascot
Challenge: Trying to Grow While Dealing with too Many Clients and an Ancient Accounting System
Quinn began feeling the strain of her own success. She needed a system that would reign in an increasingly unmanageable customer base. Climbing out of an inconvenient accounting process and overcoming a limiting marketing strategy was also the goal. She knew she needed to:
Meet the growing demand for units and keep up with an impossibly long client list.

Replace an old-fashioned accounting system and ditch the hard-to-follow paper trail it left.

Update her current marketing efforts that were becoming both a financial and time management challenge.
"I was getting big really fast. And I'm struggling to remember all my customer's names. I couldn't just put this in my calendar every month for who paid and who didn't pay like I used to."
Solution: Use the Right Tool to Bring Customer Details and Automation Together
Quinn found herself skeptical of a new system, but once she saw a demonstration from Unit Trac's sales and service person, Nicole Roberts, she learned just how simple adjusting to it would be.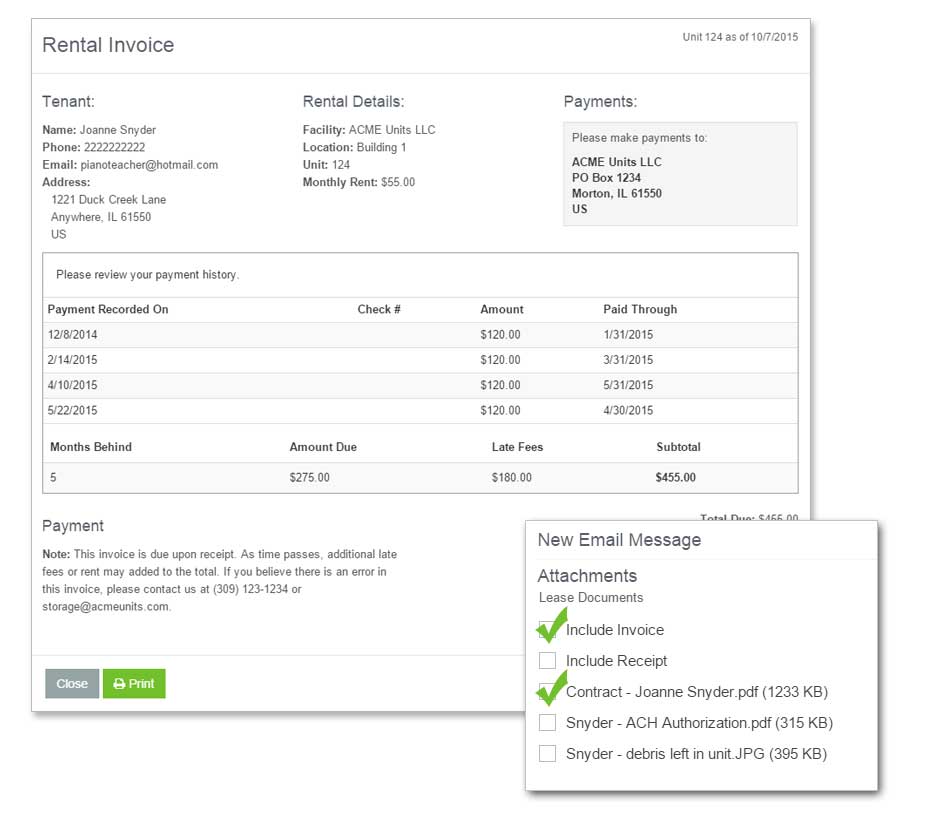 Unit Trac is designed to minimize your need for paper
Ultimately, the goal was to improve communications with existing and potential customers while collecting payments faster, with less hassle and less paper. Her approach included:
Get all her records online. Thanks to the support team at Unit Trac, the process was seamless. They trained her on how to use it to maintain her current clients and showed her how to onboard new clients and units as well.


Attract new customers through the Internet. By linking her custom Unit Trac website to her social media posts, she created a stream of clear communications that continues to meet her new and existing customers' expectations.


Learn from the success of others

. She now feels a part of a community of self storage owners using Unit Trac. Quinn says the shared insight has helped her learn about the industry and enabled her to engage with fellow Unit Trac users and self-store owners.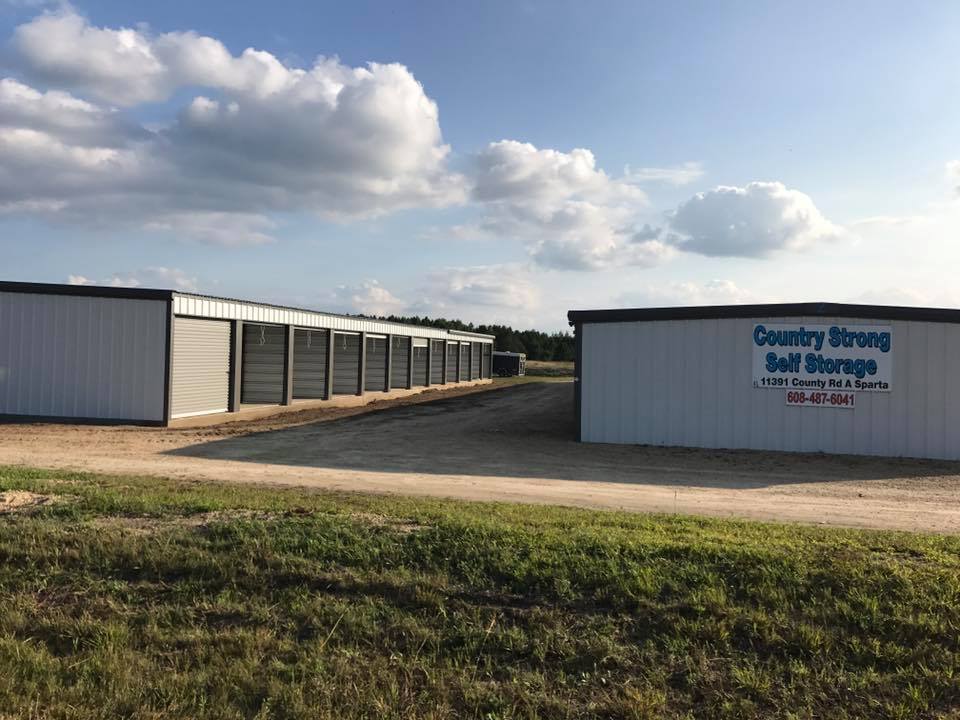 Country Strong Self Storage Sparta, Wisconsin
Results: A Self Storage Business that Continues to Succeed by Managing the Basics
Unit Trac helped Quinn's business by:
Improved Forecasting. Using the Unit Trac reporting tools, Quinn says she can prepare for busy periods. The reports allow her to regularly see her gross monthly reviews, which, over time, is invaluable for that type of forecasting.
"I also can see how I'm getting my clients (through the website or Facebook, etc), which helps with marketing," she adds.
Increased growth opportunities. Quinn advertises through her Facebook account when she has a free unit. The units always fill up fast. Because she can bring new renters onboard easily, Country Strong has been able to expand its facilities too.
According to Quinn, when the busy season comes around where people are in and out of the housing market, she knows she's ready. "Getting my name out there and making it easy for them to rent a unit online is key. Unit Trac helps me do that."
Custom website site auto-updates to show available units, pricing, etc.
Updated Management Style. By using the right tool to manage her business, Quinn reports that 85% of her customers now use online access through Unit Trac. She's no longer chasing paper or forgetting names.
Quinn says Unit Trac makes her life easier. She now has a central online area that tells her who is using what unit, documents essential information, and monitors the costs coming in and out.
Gaining Confidence in Her Business
From the beginning, Quinn knew an automated system would never replace honesty and a warm smile when it comes to making connections.
But with the help of the Unit Trac self storage management system, she gained confidence in her business and has more time to maintain those personal connections.