Getting Set up to Process Credit Cards
To begin charging rent by credit/debit card:
Step 1 - Gather your business' EIN number (or your SSN if you're a sole proprietorship) and your bank account information. Then:
Step 2 - Go to Business > Credit Cards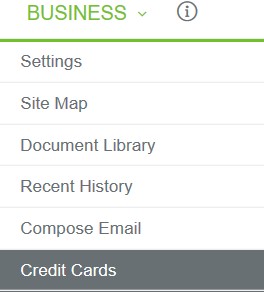 Step 3 - In order to configure your account, you will need to connect with Stripe. Click the blue button on the right to set up your account with Stripe (we've made it a very quick process).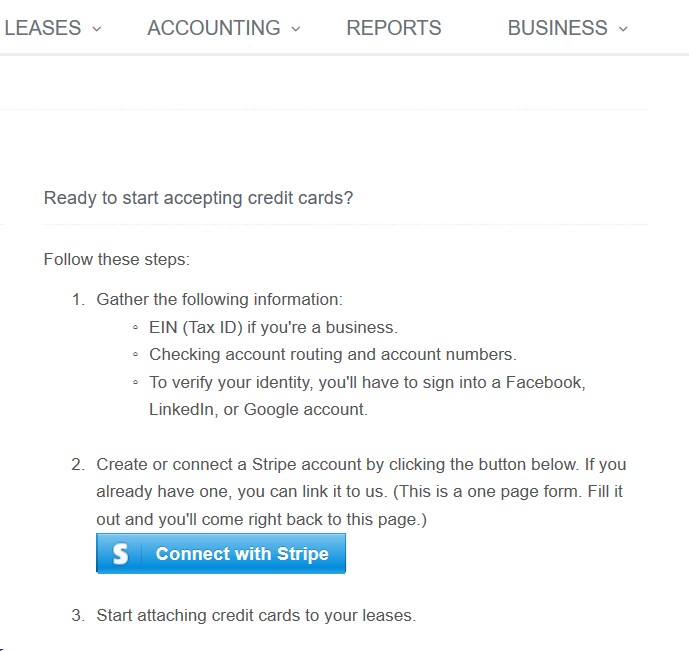 When creating your account, be sure that the information entered is the same as how your business is registered with the IRS to prevent any delays in processing. You'll want to select "Public Warehousing and Storage" as your business type.
After turning on the integrated credit card processing, following these directions for using the credit card processing.