Image of AD Storage - Lacon, IL
How to Start a Self Storage Business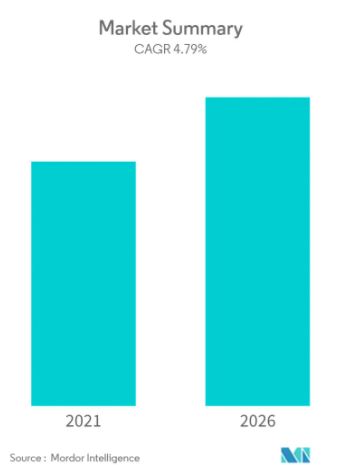 Getting started in the self storage business is as challenging as it is exciting. Learning about the industry, researching the market, and mapping your vision for your new business will take planning. In this step-by-step process, we'll share with you exactly what you need to do to get your self storage business up and running.
According to Mordor Intelligence, the public storage industry is expected to experience continued growth in the next five years. The optimism doesn't stop there. According to Mini-Storage Messenger, the industry historically shows resilience from broader economic pressures too.
In 2020, there were over 49,000 self storage facilities in the United States. Will the need for all this self storage end?
The answer is a resounding NO! In fact, the demand is only increasing.
Storage solutions continue to be required all over the U.S. for a variety of reasons, including:
An aging population that is downsizing

More people who are on the move (like military personnel or college students)

Continued growth in e-commerce that often needs third-party warehousing

Increases in consumer spending (means more stuff that needs storing)
Strategizing and planning to meet those current and future demands will be essential for your success.
What You Need to Know Before Opening a Self Storage Business
A Self Storage Business Plan and Needed Research
Costs center around the choices you make at the beginning. Choices regarding location, facility type, feasibility study results, and creating a solid business plan could make or break your budget and, ultimately, your business. Let's take a look at each of these areas.
1. Location
Like any real estate purchase, location is still the name of the game. Whether you're leaning towards rural, urban, or metropolitan, deciding what type of market you will serve is the trick to nailing down a desirable location. In each situation, there must be easy access to the facility to attract renters.
According to Nicole Roberts, self storage owner and customer support for Unit Trac self storage management software, one trend to watch is development around smaller towns. She suggests visiting with local developers to help locate the good neighborhoods and growth areas.
"No matter where or what type of location you choose, always do your homework." - Nicole Roberts, self storage owner, and Unit Trac Customer Support
2. Facility Types
Because of the type of building required, self storage has a total development cost that is usually much less than multi-family, office, or retail properties. You may want to get into a niche section of the industry like offering storage for boats or RVs, or you may want to keep it simple and provide a basic dry storage unit. Your choices here obviously will impact your overall costs.
Some of your facility options include:
Dry Storage Only

Combination Retail and Self Storage
3. Feasibility Study
Collecting information that determines whether or not your new business can be a success is what the feasibility study does for you. It's critical due diligence that helps you recognize any pitfalls before they occur.
Issues that may arise from a thorough feasibility study include:
Do I have a site that will work?

Is there a market for a storage facility in this area?

Will my approach to operations create a good business?

What kind of obstacles are in the way to making a profit?
Hiring a professional firm is the best way to ensure an accurate and helpful feasibility study. Local referrals will help you find a firm with a good reputation, or you can call the Small Business Association for guidance.
4. Business Plan
Not only is a business plan an excellent way to steer your new venture in the best direction, but it will also be essential if you require any type of loan. You can pick a format that suits your style, but it should answer the following questions:
What's your end goal?

Where do you want the business to be in 5 or 10 years?

How will you use the next 12-24 months to get there?

Who are the customers that are required for your success?

What resources, tools, and people will you need?
Overall Costs of Buying vs. Building a Self Storage Facility
Buying an existing "turn-key" self storage facility will get you set up right away. On the other hand, developing your first facility from the ground up will allow you to build your vision. Take a look at the costs of the pros and cons to consider before you make your choice.
Buying a Self Storage Facility
Pros
Zoning is established

The building has already been designed for self storage use

Buying a functioning facility can be less daunting than starting from step one

A well-performing facility will have a ready-made customer base, both current and for their seasonal clients

It can be hard to find a suitable location for the building you want (an existing facility may have a great location)

Income from current tenants contributes to the bottom line immediately
Cons
Design/type of storage is already determined and may be difficult and costly to change

Because you'll buy "as is," it most likely will require maintenance or renovations

An existing, full, well-performing self storage facility will be more expensive than starting from the ground up
Building a Self Storage Facility
Pros
Complete control of the design

Flexibility with location

Cost to build a self storage facility is considerably less than other dwellings

No real estate commissions
Cons
Need development experience or will need to hire the experience

Zoning and other jurisdictional requirements will have to be addressed

Construction budgets can be difficult to manage

Longer wait time to start your business
The Legal, Financial, and Insurance Details of Starting a Self Storage Business
Like any small business, your self storage business will need to tackle the details and some red tape to get established. Here is a "to-do" list to get you started.
1. Name the business: It should be meaningful to not only you but also the customers you're trying to attract. Get help and check on the availability of your choice to make sure it's not already taken. It always helps draw customers when the name of the business includes explanatory terms (storage, warehouse, etc).
2. Form a Business Entity: For tax purposes, you'll need to form a business entity. Your business can be created under four types of entities: Entity Name, Trademark, Doing Business As (DBA), or Domain Name. The SBA can help you decide which fits your business model best and show you how to set it up.
3. Register for business licenses and permits: Requirements for certifications, licenses, and permits vary from state to state but are critical in operating your business legally. Research your state's website for assistance on what department you need to contact and get to know your local officials, especially the department of revenue.
4. Open a business bank account: When you're ready to start accepting or spending money as a business, it's time to open a business bank account. Shop around for the best bank* for the way you like to do business and find a banker who will help you navigate the process smoothly.
*Many banks have fees associated with business accounts, so ask about those before opening an account.
5. Get business insurance: Protect yourself from the unexpected with appropriate insurance that will cover you and your business. Lawsuits, accidents, and even natural disasters are events you'll want to consider when choosing a policy. A licensed, reputable agent will be able to help you find the best plan.
6. Establish your rental agreement: Will you be using an existing rental agreement or creating your own? If you are creating your own, check with your local Self Storage Association for a state-specific rental agreement or work with an attorney. You'll need one for your renters, and your insurance agent will want a copy of the agreement too.
7. Set up an accounting system: At the beginning, you can certainly run your business on paper, but many chose to utilize accounting software or a reliable self storage management system. It will be an invaluable tool to keep track of not only your accounts but also improve communication with your existing and potential customers.
"Don't forget to integrate credit/debit card processing within your management software system. It will make it so much easier for your renters to pay you every month." - James Smallenberger, self storage owner and Co-founder of Unit Trac self storage management software
Promoting Your Self Storage Business by Marketing and Attracting More Customers
Before opening the doors of your self storage business, you've got to let people know that it's open. This is where you'll want to create a great marketing plan and put it into action. Your business plan should have considered your market and the customers you're serving, but if not, you'll want to start with a market analysis.
Your marketing plan will speak to that audience. The more you know about them, the better your message and the delivery system will be.
Create the most generous marketing budget possible to jump-start your business. Keep in mind if you can't be found, you won't fill units. When starting a new business, the budget will be tight, which may mean borrowing or self-funding.
With marketing, being consistent, having flexibility, and rewarding loyalty goes a long way. Keep this in mind when deciding what marketing approaches you'll be comfortable using. These include tactics like:
Creating a website

Being active on social media

Operating a business email account

Distributing sales collateral (business cards, flyers, etc.)

Local networking (Chamber of Commerce, business groups, and other organizations)
Your very first marketing campaign can simply be posting a "Coming Soon" sign at the site with the telephone number for more information and the facility opening date. Include the new facility's name and details on how to reserve their space.

Maintenance, Growth, and Self Storage Business Software
In most cases, self storage doesn't require a huge staff, but it does require a dedicated one. Most likely, you'll be managing the day-to-day operations of your own facility or may have help from family members, friends, or possibly an employee.
Of course, efficient operations rely on a commitment to accurate data. Make life easier for you and your staff by securely maintaining customer information with online self storage business software you can rely on. Doing so makes that data immediately available for your next sign-up or rent payment no matter where you are or what time it is.
Maintenance is another never-ending commitment. Plan regular inspections and review items that can quickly become issues like roofs, doors, insulation, plumbing, HVAC, gates, lighting, pavement, landscaping, etc.
Inevitably, the longer you're open, the more you'll continue to learn what to look for and the valuable skills you'll need to make your new business a success.
Soon, you might even start thinking about ways to expand your facility or invest in more property. Case studies from people who have been through it will be an invaluable resource when you're ready to make that move.
Some final insider tips for your self storage business
Make sure your storage facility and the units within it are easily accessible

Make sure your fee is competitive with other facilities in the area

Provide availability, pricing, and contact info on a mobile-friendly website

Cut operational cost by managing the facility yourself
Welcome to Your New Self Storage Facility
As you can see, while offering self storage is a simple concept, starting a good storage facility takes a lot of hard work. The life of a storage facility owner can be exciting and rewarding. However, it is up to you to determine what the self storage industry has to offer and how you make it part of your financial goals and future dreams.
Learn more about the cost-effective solution that'll help manage your self storage business and make life easier for your new business. Unit Trac is cloud-based software that's designed by self storage owners for self storage owners just like you.