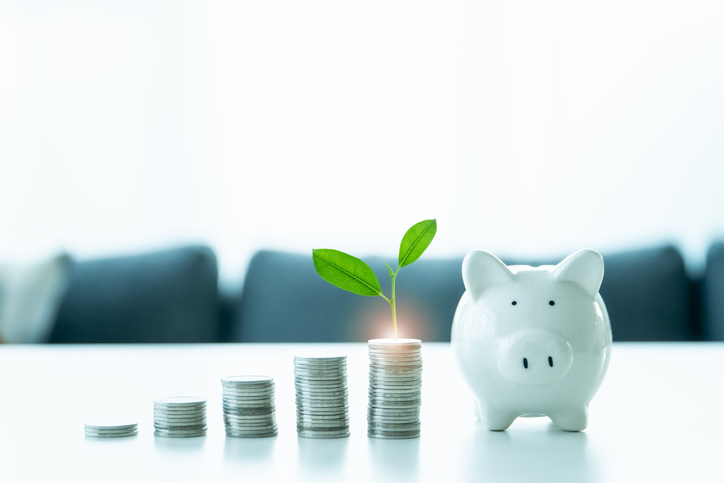 Proven Ways to Increase Revenue in Your Self Storage Business
One of the best things about self storage is the variety of available growth opportunities it offers. You can build your business and increase your revenue by adding either space, services, or sales (or even all three, if you're game).
However, no matter how you choose to grow, there's still a lot to consider, including your budget and time, just to name two significant ones.
Below are five strategies that have been tried and tested successfully by self storage owners like you. With each, you'll find details on where to begin, resources to help, and the potential revenue it may generate.
1. Expand Your Facility
The first and most obvious way to increase revenue is by expanding.
A great example of a successful implementation of this strategy is at Fox Farm Storage in Morton, Illinois. Before becoming the facility's new owners, Jillian and James Smallenberger had crunched the numbers. They knew expansion would be a requirement for the operation to succeed.
"After we put in an offer and they accepted it, we knew immediately that we were going to have to double the size of the facility so that it would eventually turn a meaningful profit," Jillian said.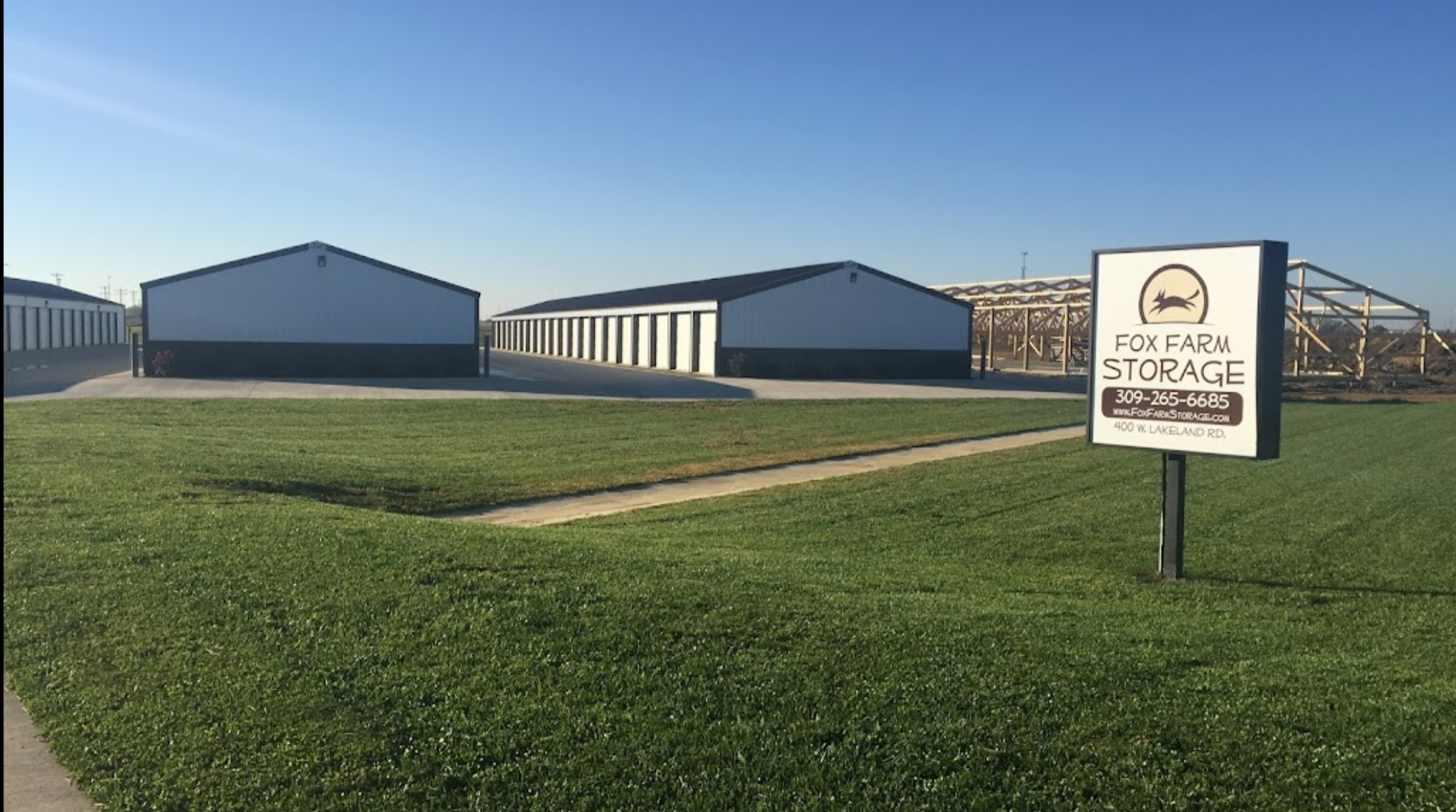 Jillian and James Smallenberger purchased Fox Farm Storage and expanded the number of units shortly after
Today, Fox Farm Storage stays at near-capacity all year round. Knowing their market meant their idea to expand was not only much more likely to succeed but also allowed them to build and develop further with another new facility.
Gathering critical information before considering expanding your facility, as the Smallenbergers did, is an excellent step in preparing for your expansion. You'll want data on:
Market conditions:

Look at your property objectively (or hire someone who can) to see what type of expansion will maximize its potential. Consider the types of storage available and needed in your area (climate controlled, small storage, outdoor storage, etc.).

Local competition

: Learn as much as possible about your competitors. Identify their most successful size units, rental rates, occupancy levels, and any other details you can find. Use that information, add it to your business plan, and then run the numbers. Does it make sense for your business?

Land size, topography, and shape

: The scope for a self storage expansion will vary. Outlining the potential needs for growth will help paint your big picture. You'll need to account for driveways, grassed areas, and sometimes detention or retention areas for water runoff. Don't be too quick to discount odd-shaped lots either. They can work well when expanding.

Zoning laws

: Don't overlook the impact local zoning may have on your expansion.

Businesses routinely run afoul of local zoning laws

, finding out only after the expansion is under way. Do your research ahead of time with the local authority having jurisdiction for your property to make sure you are up to speed on all of the local planning, zoning, and code requirements that you'll have to meet in expanding.
Additional revenue potential: According to Statista, the average asking rent per square foot of storage space rose from 1.14 U.S. dollars in 2019 to 1.18 dollars in 2020. That's added income that can add up quickly. However, the price per square foot varies significantly throughout the world, so make sure you know your local market and the pricing to use for running your numbers for expansion.
2. Add Retail Sales
Retail sales can be an easy profit booster for some operations, but revenue results are mixed depending on the market needs. Despite that, it's a great low-risk opportunity to increase profits.
Self storage owners that use practical add-on selling also benefit from increased customer loyalty. That's because customers view businesses that make helpful suggestions (like "do you need some tape for those boxes?") as providing good service.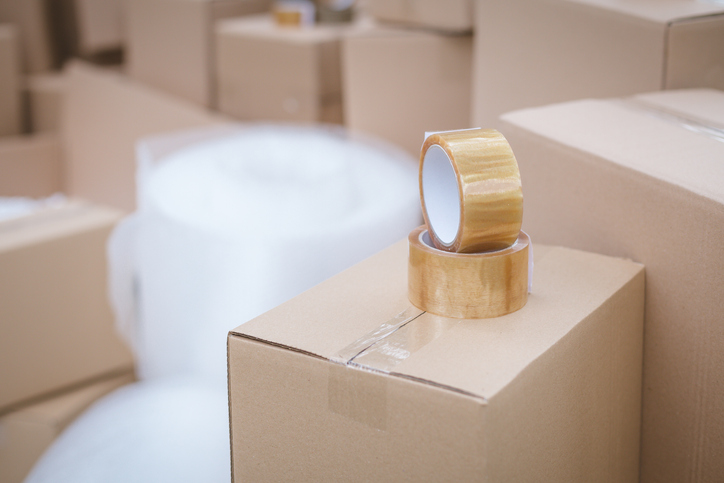 Add-on retail sales at your facility are convenient for your customers and a way for you to generate more income
Choosing the best add-on products to offer at your self storage facility means knowing your customers and what you and your facility can handle. Make sure you take into account:
What your customers want or need

. For example, customers renting storage space tend to need boxes, tape, bubble wrap, and an assortment of other packing supplies.

How much space your facility has available.

Small items need some space, but more oversized items like signage or moving boxes will require even more.

Can you or your staff cover it?

To count on a steady revenue stream from add-on sales, you need a space and staff to sell.
Additional revenue potential: This depends, but according to Rob Kaminski, VP of Supply Side USA, a national distributor of packaging, moving, and storage supplies, his customers declare an additional 5% every month from retail sales.
3. Unit Upgrades or Rental Equipment
Renting units is the core revenue generator of self storage operators, but other rental opportunities could also be a great option. With a minimal amount of effort, additional rental add-ons or upgrades may attract more customers too.
Unit upgrades could include:
Electrical access or Wi-Fi

Warehouse-grade shelving

Various size storage containers
Upgrading a unit is a great way to generate more cash per unit while offering customers something they need.
Rental equipment could include:
Moving trucks or trailers:

Companies like

Budget

are often willing to partner with local companies that can be reliable rental outlets for their trucks.
Propane tanks:

A propane tank company like

AmeriGas

that rents tanks for RV and camping needs also needs resellers.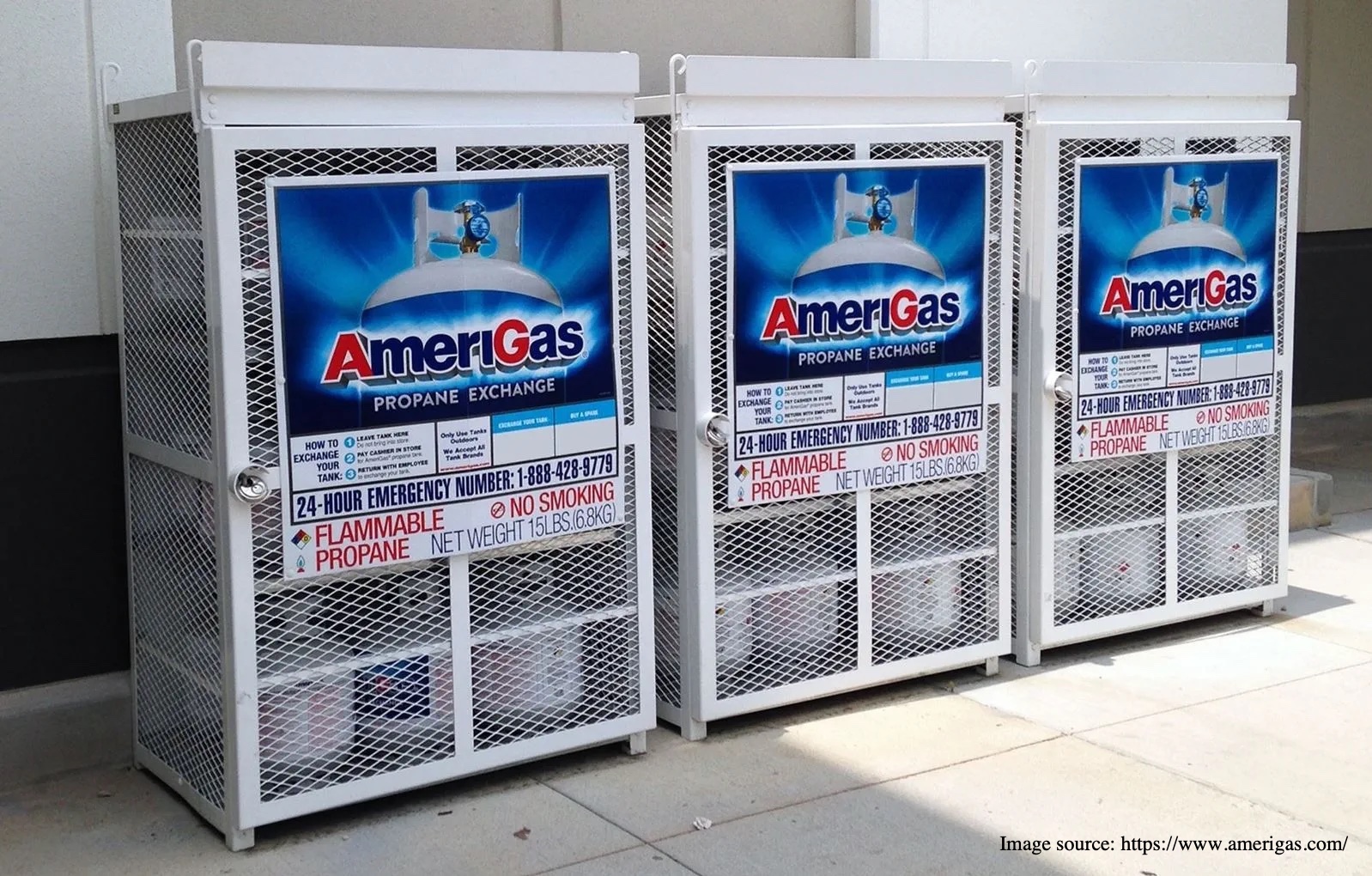 Propane rentals can be another revenue generator for your business
Additional revenue potential: By 2025, propane sales are expected to increase by 46% and become a $1.73 billion market. However, there are upfront costs to consider. Truck rentals can offer attractive commissions, but it is often a variable rate depending on the average of rentals.
For upgraded units, the following chart shows the potential income you could generate by month and annually based on 25 units rented with upgrades

4. Provide Specialty Storage Units
Specialty storage is the perfect way to attract new customers and also a way to get premium rates. Climate control, RV, or boat storage are in-demand specialty units you can provide by modifying your existing storage units or building on site.
Climate control
By keeping storage unit temperature and humidity levels at the best range for personal belongings, climate-controlled storage offers customers protection for their storage from environmental damage.
This is the type of unit that appeals to those looking to store things such as:
Antiques and art

Instruments and vinyl records

Important documents and photographs

Electronics and appliances

Any valuable belonging
Fort Knox Climate Storage offers climate-controlled units and a secure, well-lit facility that appeals to the renters in the area.
RV and boat storage
If your storage facility is near water, parks, camping areas, or even just near people who enjoy those things, boat & RV storage is a good option for your facility.
People that own luxury items like boats and RVs want to keep them nice all year round, and they are willing to pay for it. You will need plenty of space and access to the money required to build a secure facility to be successful.
Trachte Building Systems notes that the drivable RVs and larger boats require 16' wide units that are about 50' deep and eave heights of 16' so that you can have a 12' x 14' wide door.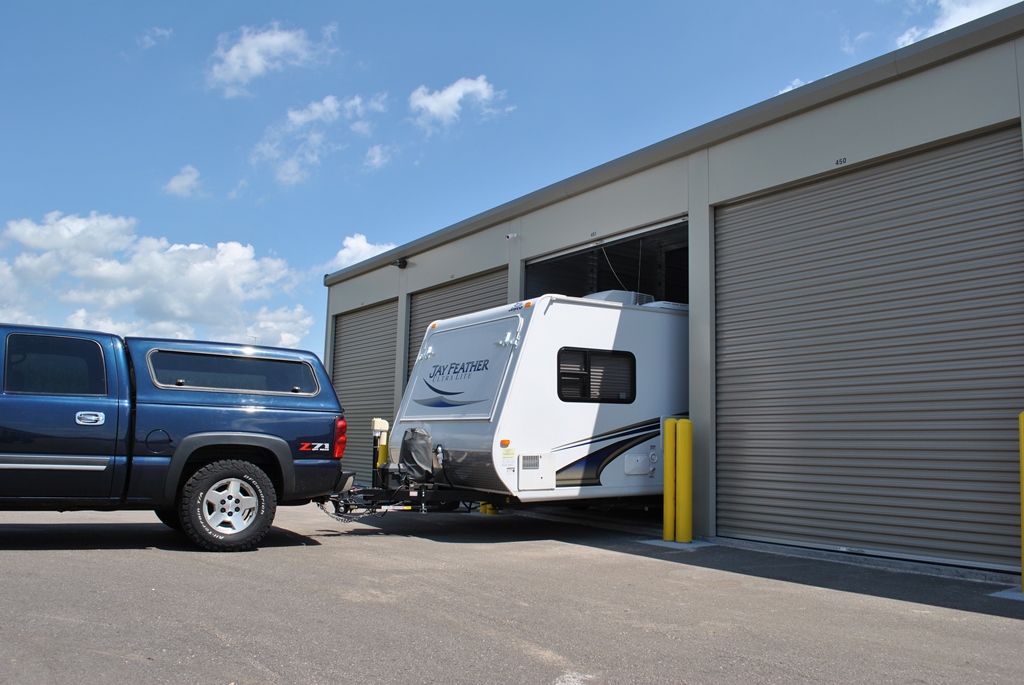 Additional revenue potential: On average, according to Maximum Exposure Real Estate, the right customers are willing to pay between 25 and 50 percent more than the standard storage for a climate-controlled unit.
A word of caution, though, industry averages use national statistics. Just because a rate is acceptable somewhere doesn't mean it will work in your area. This is where good market research is invaluable.
5. Include Additional Services
We list additional services last because it involves more of a time investment. These services require creating a mini-business within your self storage business.
If that doesn't scare you off, they are a great option to consider to increase your bottom line and improve your visibility within the community.
Packing and shipping assistance and tenant insurance are the types of additional services that can add significant value to your business.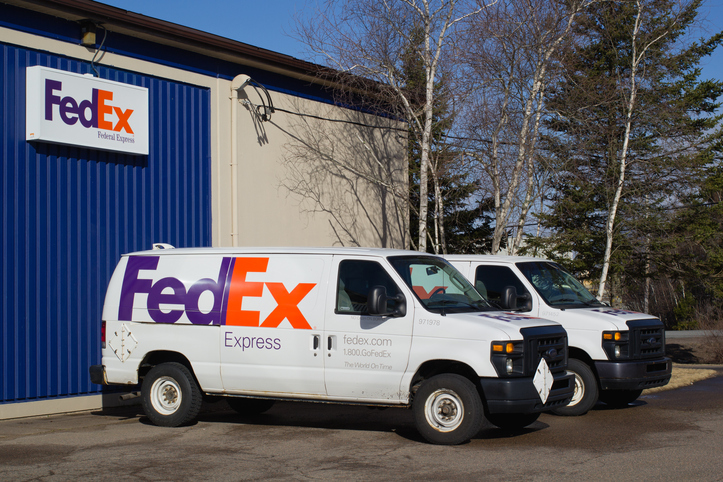 Pack and ship
Packing and shipping could be a natural extension to your business if you're already selling boxes as part of your retail plan.
You can contact and arrange a pickup point with UPS, FedEx, and/or DHL. These carriers offer alliance programs to local businesses and provide the following benefits:
Exclusive packaging pricing and competitive drop-off compensation

Marketing support and materials to promote your store

Customer service that points area customers to your location

Your business address and hours within their online locator
Tenant insurance
As an extra income source, it's a great opportunity that many self storage owners forget about. It's a value add for those renters that don't already have renters or homeowners insurance or if that coverage doesn't include off-site contents.
According to ValuePenguin (an insurance and investment analyst firm), the cost of self storage unit insurance is usually between $8 to $38 per month for $10,000 of coverage. Commission rates can vary, but even if on the lower end, it is another increase that adds to your bottom line over time.
Additional revenue potential: The limit to what you could make from value-added services depends mainly on what you want to put into it. However, it goes without saying that whatever you decide, it shouldn't interfere with your primary business - renting self storage units.
It's Not Magic
Increasing your self storage facilities revenue doesn't take any magic, but it does require commitment. Whether you're deciding to include add-on services or expand your current facility, the above suggestions can provide rental and retail sales opportunities that bring a welcome income boost to your business.