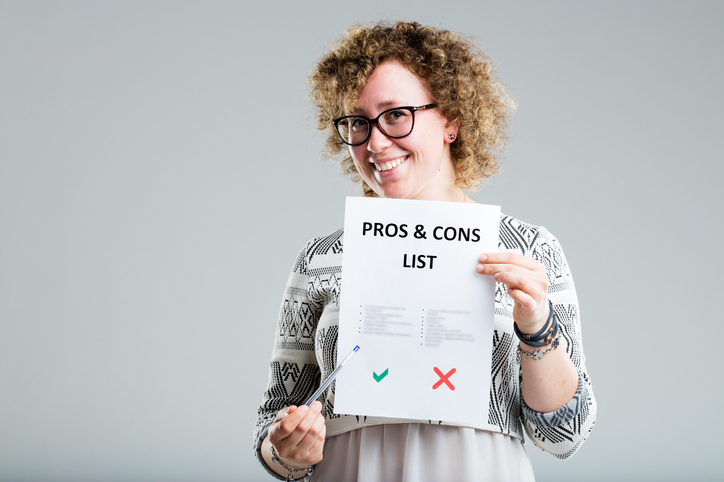 When to Build vs. Buy a Self Storage Facility
As an investor, you've done your research and have decided to commit to self storage. One of the first decisions you'll need to make is choosing between building or buying a facility.
Like most tough decisions, weighing the pros and cons may be the best approach.
Below, we've put together some of the benefits and disadvantages along with some suggestions from those who've been through it before. Hopefully, a little insight will make this tough decision a bit easier.
The Case for Buying an Existing Self Storage Facility
A typical story from those first exploring self storage begins with the desire to create a second income. Most often, they already have a full-time job and are busy with family responsibilities when they get the itch.
It starts with initial research into self storage and learning more about the industry online. That usually leads to a deeper investigation and realizing that some insider information will be handy.
Reaching out to those already in the industry is the best way to find the right property at the right price. Talking to your banker is a good place to start. They often know what's on the market and what will soon be on the market.
New connections will inevitably pay off. Being the first to learn about a local facility that could come on the market means you'll get a jump on the competition.
If you've set it up beforehand, they'll think of you when someone has a tip on a new property going on the market. Seasoned self storage owners say that it's the type of thing that happens all the time if you are in the right loop.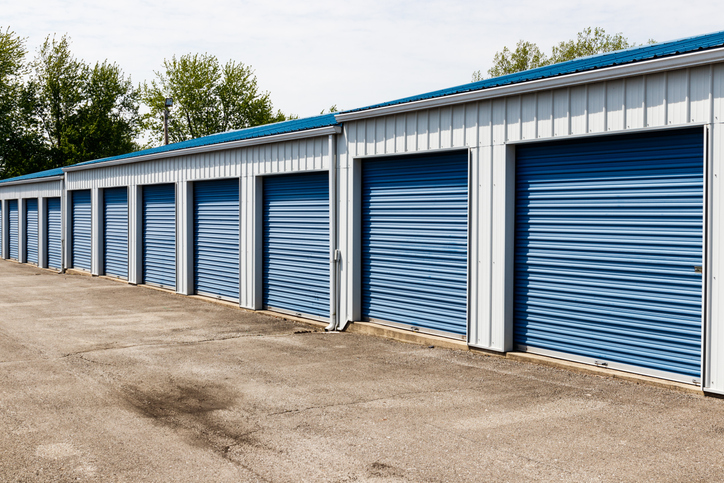 Act fast if a good property comes on the market. Often good facilities sell on the same day they're listed.
The Upside of Buying
Buying an existing self storage facility has many potential advantages, including:
Lower overall risk because it's an existing business with some proven success

Easier financing because the bank can see a few years of property performance

Quicker return on any upgrades because of an already existing cash flow

Starting with a stable and established customer base
As good as that sounds, it's easy to underestimate how much work will go into the day-to-day of an owner-operated facility.
Investing your time outside of your day job to explore the ins and outs of owning a self storage facility is a great way to prepare. You'll want to set up a viable business plan before you act. It's the best way to qualify for financing and the best way to start on the right foot.
A Market Analysis is Critical
To ensure you get the best property for your situation, analyze the market before buying.
Relying on a solid network of self storage entrepreneurs (local or online) and tapping into their knowledge will make all the difference. Local associations and the chamber of commerce can help you seek them out.
You'll also want to ask the current owner and/or real estate agent specific questions about the property like:
What is the occupancy rate that this facility needs to be profitable?

Who are the current renters, and are they paying market value?

What are the lease terms, and does it need updating?

Does the facility need upgrades? Is there room to expand?
Getting the answers to these questions is a critical first step before purchasing commercial real estate, and self storage is no exception.
A deep dive into the current state of the local market means also learning about the population and growth of the area and even the average home size, which might impact how often people seek out storage.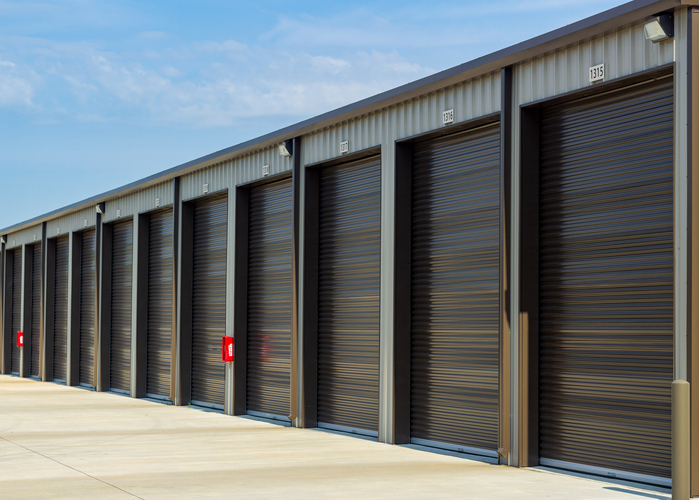 Look Into Your Competition
Researching your local market includes the current competition. It's critical to find an area that is not only thriving now but will continue to thrive in the future.
Areas that include smaller cities and rural areas shouldn't be overlooked. They may only have one or two facilities operating, and often those are at capacity, which means another business could do well.
The Downside of Buying
Of course, there are two sides to every story, which means there could be some possible downsides to buying existing storage property, including:
There are many unknowns to the building quality. (Only to be found later!)

The property may need a lot of updates and/or repairs compared to new construction.

It may have a bad business reputation created by the previous manager.

Utility warranties may have run out, or even worse, utilities could need replacing.
Besides the possible issues with the facility itself, buying a commercial property or any property these days can be a risky business. Commercial Property prices are at a 15-year high, and it's tough to find a good deal.
Online resources, including Loopnet.com or RE/MAX.com, lists the details of self storage properties and are a great way to start exploring what is out there. However, by the time the property is online, you may be paying too much.
Those sites are great for research, but if you're looking for a shorter return, you'll want to make an offer on a property before it's listed.
The Case for Building
Jillian Smallenberger worked full-time in an outdoor power dealership when she and her husband, James, decided to jump into the self storage business. James's family owned the small facility they had their eye on, and they were ready to get out of the business.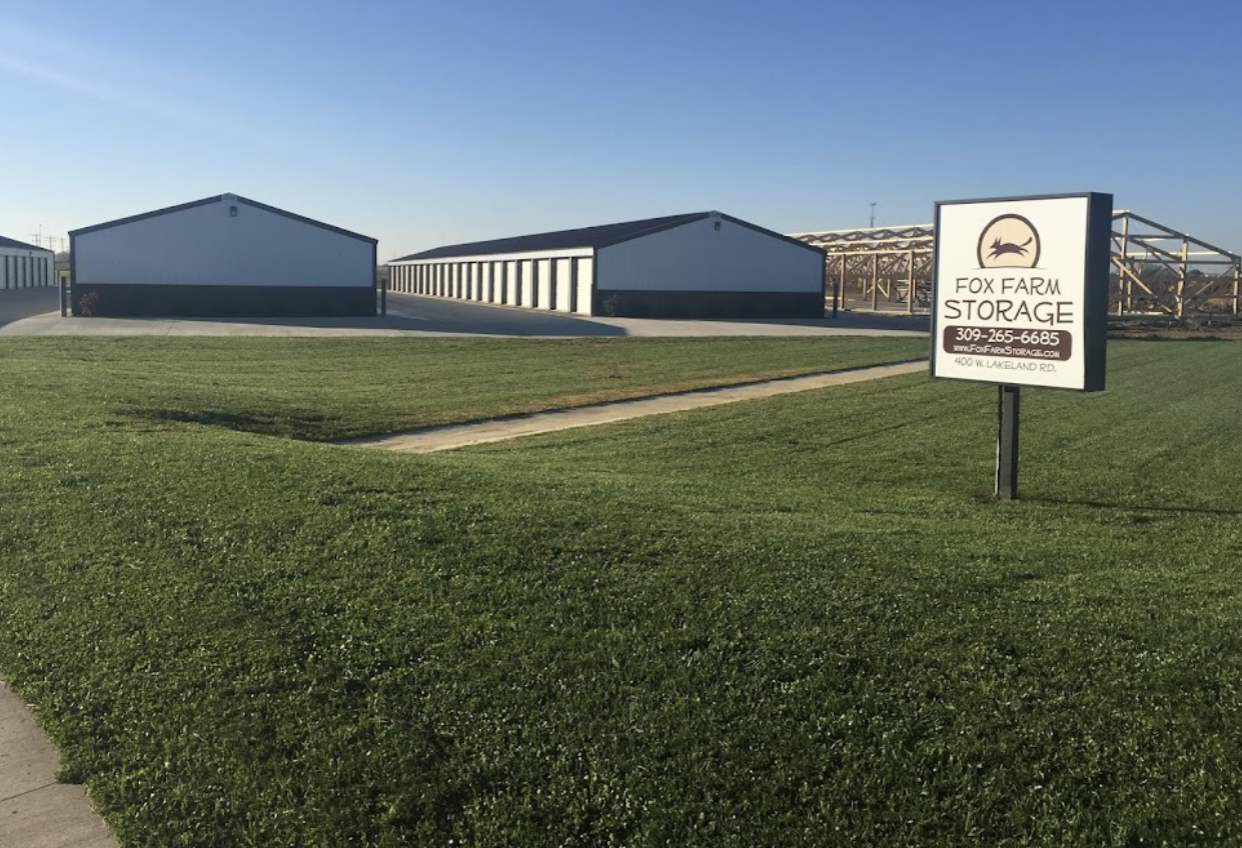 Fox Farm Storage in Morton, Illinois, is owned and operated by Jillian and James Smallenberger
"After we put in an offer and they accepted it, we knew immediately that we were going to have to double the size of the facility so that it would eventually turn a meaningful profit," she said.
They were stepping into the best (and possibly the worst) of both worlds by buying an existing facility and then expanding it.
The Upside of Building or Expanding
Building a self storage facility (as well as expanding) has potential benefits, including:
You're able to control the design and quality of the build.

You know exactly what you're paying for at the time of purchase.

You're able to build with (more) expansion and current industry standards in mind.

It will all be brand new!
Most of the research you'll have to do for building is relatively straightforward, but that doesn't mean it's any less involved than buying. There may be more to consider.
Jillian began attending industry trade shows, tapping into local resources like the Chamber of Commerce and business associations as part of her research. She also used online resources like Inside Self-Storage, Self-Storage Talk, and the Self Storage Association.
Is it the Best of Both Worlds?
Mark Helm, author of the book and website Creating Wealth Through Self-Storage, says a situation like Jillian and James found themselves in can be ideal.
"One of our most successful projects is when we buy an existing facility that we can expand," he says in his book. "You get cash flow from the start, albeit expensive cash flow today. But add the value, and later the cash flow from the expansion, and you get a good deal – much like the one you could purchase a few years ago."
Jillian added some cautionary advice:
"Even though we knew we needed to expand, we were careful to consider the market and build to suit and not over-expand too soon. That definitely paid off as we got to know the industry." - Jillian Smallenberger, Co-Owner of Fox Farm Storage
Plan for the Future
They became parents for the first time during the expansion stage, with another baby to follow soon after. "It was a lot!" Jillian said. "Especially when the children were very young. Sometimes the phone would ring, and one of them would be crying in the background, or a potential renter would want to sign a contract right at the time the children were napping."
Because of this, the couple always had plans to invest in management software that would help them run the business. Jillian said this is essential for any owner, especially those looking to do it as a secondary income.
She stressed that while you may not build from the ground up when expanding, in some ways, you're entering the market as a brand-new facility. So, your challenges as a new business will be similar.
For Jillian, the transition from the building phase to the managing phase meant adjusting her mindset and tackling new issues and expectations one by one.
The Downside of Building
As great as building sounds, it brings with it a new set of challenges to consider:
It's trickier to qualify for a construction loan because lenders see it riskier if the business isn't built yet.

Building permits are cumbersome and can occasionally be tough to obtain.

Locating the perfect area doesn't guarantee it is available for the proper zoning.

Starting from scratch with no customers can be stressful.
Of course, one of the biggest challenges to building anything after a global pandemic that shuts down major supply chains is the cost and availability of building materials.
Despite that, Jillian said if you're looking to expand an existing facility, dream big, or you'll wish later that you had.
"It all comes down to knowing your market and staying true to your vision." - Jillian Smallenberger, Co-Owner of Fox Farm Storage
What Now?
Jillian and James took it a step further and built another completely separate self storage facility, this time from the ground up. They also developed a cloud-based software platform called Unit Trac. It's a self storage management system that meets the needs of owners like themselves.
You don't necessarily need to be overachievers like the Smallenbergers, but you must take the first step. So, what's it going to be: Buy or build?